DOWNLOAD SOFTWARE KMPlayer for Windows……………. UPLOADED BY CALVIN03 MUSIC
A free alternative to Windows Media Player
KMPlayer is a well-known multimedia player that can play movies, music and more. KMPlayer supports various codecs and high-definition services. You can also add external codecs. For the non-techy, this means it can decode various video formats such as 3D, 4K, Ultra High Definition, and even extend the video player's compatibility if you need it. You can also enjoy your movies with crystal clear image quality on DVD and Blu-ray. A video player's flexibility to differing file formats is one of the most important features to look for, and KMPlayer scores highly on this. It supports many file formats, including WMV, MKV, OGM, 3GP, FLV, and MOV.
What are the main features of KMPlayer?
Listing all of KMPlayer's features would take a very long time. Some examples, however, include adjusting settings related to the playback of a video. Through this, you can:sync audioskip sectionsrepeat sections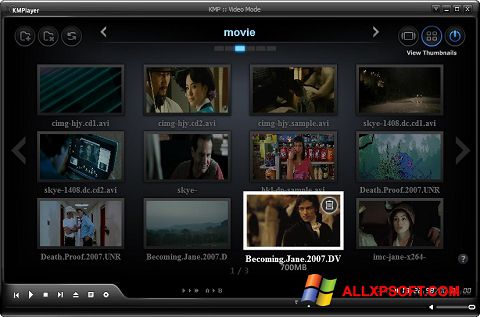 There is also a wide range of filters you can use when playing videos. It allows you to make changes to the 3D and VR settings. You can fully customize subtitles through its management options. It also has the ability to record audio and video files.